Adult Day Center
952-898-3085
13810 Community Drive
Burnsville, MN 55337
Active & Engaging
Adult Day Center
Is your loved one in need of a supervised environment to spend two or more days each week? Ebenezer's Adult Day Center at Ebenezer Ridges Campus offers personalized care and support for seniors whose regular caregivers aren't always available. Our unique day center offers seniors an engaging, active, and social setting with the personal, emotional, and spiritual assistance they need.
Hours of Operation: 8 a.m. to 3:30 p.m., Monday through Friday. Closed on most major holidays.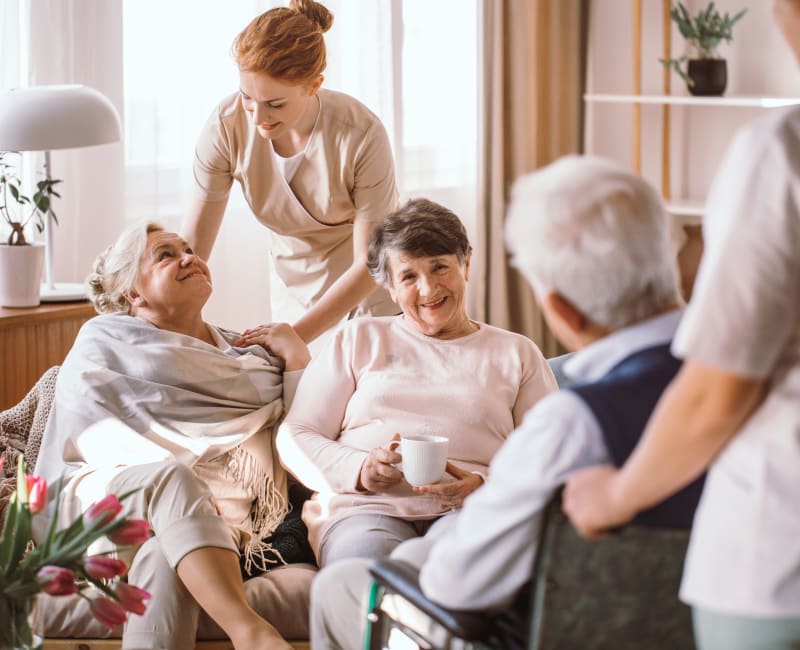 Ridges Adult Day Center Provides Care & Activities
Ebenezer's adult day center offers personalized care for older adults who live at home or with family, but who enjoy staying active and being in the company of others. The center also offers relief to caregivers who can rest assured that their family member is getting personalized assistance at Ridges Adult Day Center from our staff, known for their warmth and caring.
For more than 33 years, the Ebenezer Adult Day Center has helped older adults who:
live at home but need some health monitoring and assistance with personal care or daily activities
live with family and need supervision during the day while family members are at work or in need of a break
are in need of social stimulation, spiritual or emotional support
are transitioning from a hospital or care center to home
are in need of specialized programming due to memory or other cognitive losses
are seeking a less expensive alternative to home care day services
Cost of Basic Services
$100.80 per 6 hr day
​The Ebenezer Ridges Adult Day Center is very affordable and often costs less than home care services. Financial assistance may be available through Dakota County. We accept the following methods of payment: 
Private pay (out of pocket)
Community Alternatives for Disabled Individuals (CADI) 
Elderly Waiver 
Insurance
Veteran's Administration 
Alternative care grant
​Optional personal care services
Whirlpool bath (1/2 hour) – $40
Beauty / Barber Services
For appointments and prices, please contact the adult day center staff.
Podiatrist