Arbors at Ridges
952-898-4005
13897 Community Drive
Burnsville, MN 55337
Find Your Fit
Independent Living, Assisted Living & Enhanced Care at Arbors at Ridges
Ebenezer's Arbors at Ridges apartments and care suites offer options to help residents aged 62 and older live as independently as they are able while taking advantage of social gatherings, activities, and a variety of learning opportunities. Ebenezer is committed to our Life Long Learning program that provides every resident with activities like art, writing, horticultural therapy, music therapy, and more, to help them live richer, more fulfilled lives. Our Independent Living, Assisted Living, and Enhanced Care community near M Health Fairview Ridges Hospital also features an onsite movie theater, chapel with worship services, hair and nail salon, and more. Residents also enjoy access to our fitness center and daily exercise program, weekly outings, and an onsite coffee and gift shop.
Freedom to Age in Place
Extra Care When It's Needed
Should your needs change over time, additional assistance and care services can be brought to your apartment. Stay right where you are, in the Arbors at Ridges apartment that you have decorated and filled with your favorite treasures. This is your home and we won't ask you to move out of it.
Assisted Living
Like our Independent Living residents, those who choose to live in the Assisted Living apartments at Ebenezer's Arbors at Ebenezer Ridges Campus enjoy all the independence they are used to – and then some. With our caring staff by their side, supporting them as needed, Assisted Living residents enjoy an increased level of confidence, allowing them new freedoms they may have no longer felt possible. Additionally, our team takes over all the burdensome tasks of homeownership, such as mowing the lawn, shoveling snow, and even changing light bulbs, allowing you or your loved one to focus all your energy on the activities that most bring you joy. Whether that's enjoying an art class, taking part in a worship service, or joining friends for a weekly shopping trip. The choice is always yours.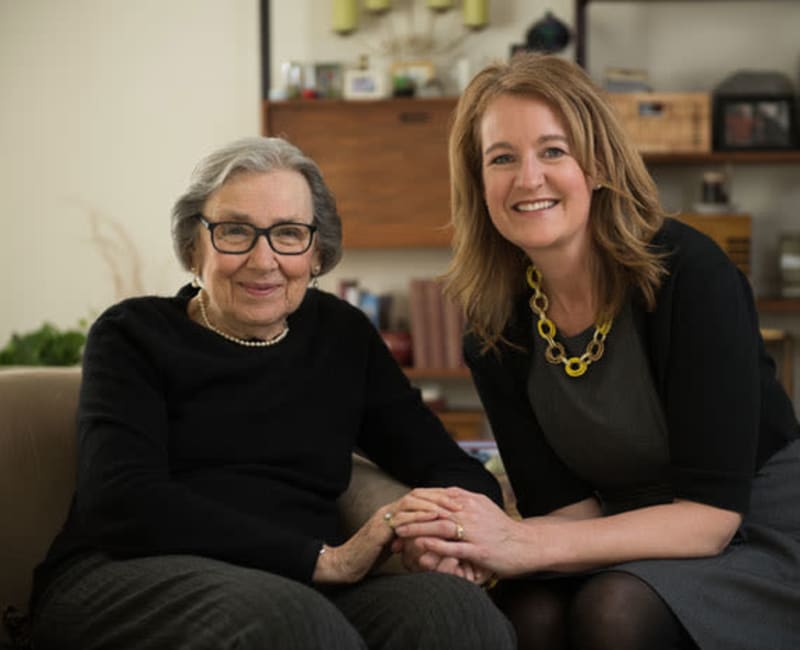 An Extra Helping Hand
Tailored to Your Unique Needs
At Arbors at Ridges, our caring and highly trained team members are on hand around the clock to provide the right level of care and support, tailored to the unique needs of each resident. You or your loved one's move to our Assisted Living community in Burnsville, Minnesota, begins with a personalized care plan, created in partnership by the resident, their family, and our care team and is designed to recognize and celebrate the resident's individuality. The maintenance-free lifestyle here also includes extra assistance with daily activities, medication reminders, housekeeping, and laundry service.
Enhanced Care
The Enhanced Care Suites at Arbors at Ridges offer residents 24-hour advanced care and a package of care services designed specifically for their needs, in a home-like setting. These elegant apartment homes come complete with expanded basic satellite TV, wireless internet, individual climate controls, and a private kitchen, as well as scheduled housekeeping services.
Residents of our care suites also enjoy three delicious meals served restaurant-style in our dining room, and use of all the activities and services available throughout our Ebenezer Ridges Campus community.
The Right Care
In a Warm & Homey Setting
Ebenezer's Arbors at Ridges Enhanced Care Suites are available for both short-term and long-term stays, and residents have the option to contract with home care or outpatient therapy providers for additional services, such as physical, speech, or occupational therapy.